We offer customized addiction treatment programs strategically designed to address the unique needs of each patient. Age, gender, culture, history, and personality are all considerations when we create each guest's treatment plan. The probability of relapse is reduced through our full continuum of care and unparalleled clinical expertise.
Experienced & Educated Staff
Sandstone's inpatient programs are supported by a multidisciplinary team composed of physicians, psychiatrists, social workers, nurses, and psychotherapists who have extensive experience and expertise in the treatment of addiction and concurrent mental health disorders.
A Safe Place to Heal
Nestled in a quiet, peaceful Calgary neighbourhood, Sandstone welcomes you into a warm environment that feels just like home. Our detox rooms, common areas, and private rooms are all designed to ensure a comfortable and relaxing patient experience.
A Typical Day
at Sandstone
At Sandstone, we provide an innovative, structured treatment program. "What will my day look like in treatment?" is a common question, and so is "how's the food?" Scheduling includes individual therapy, group therapy, experiential sessions, and other programming designed to meet our residents' needs.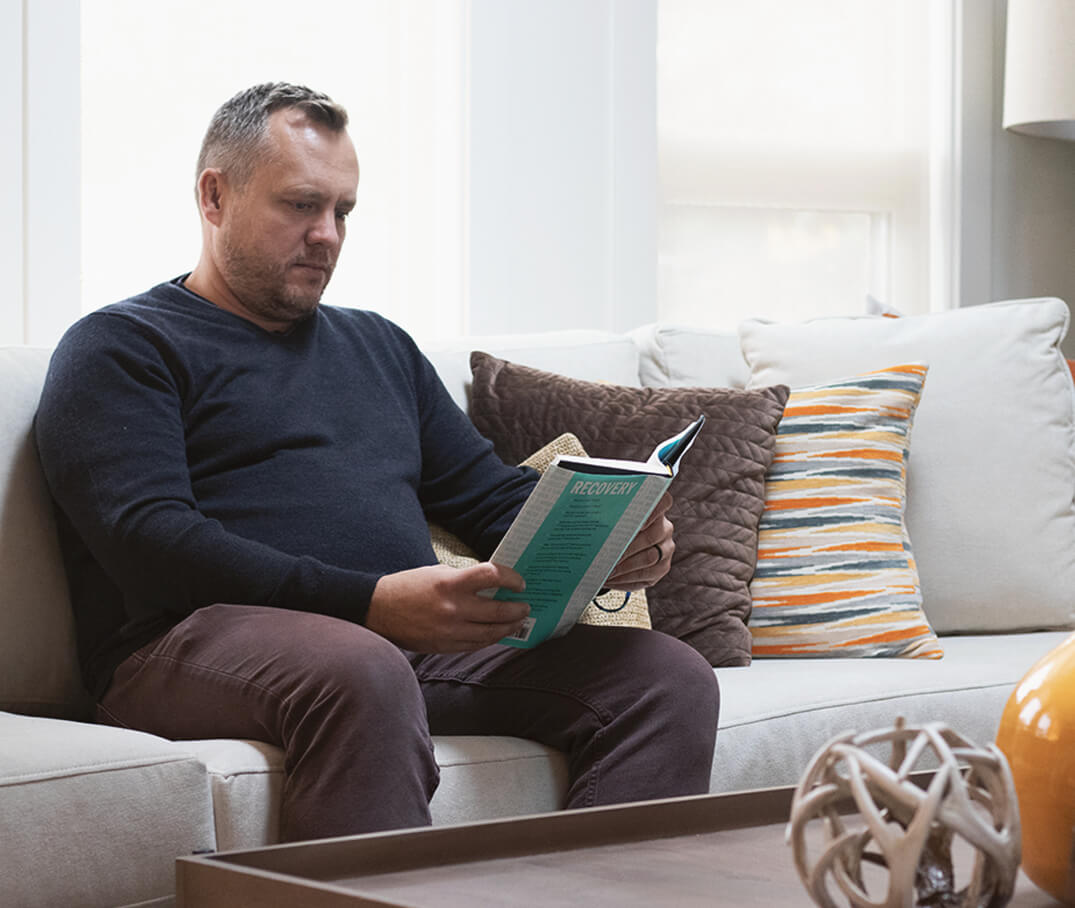 AM
Personal time, check-in with Nurse (which can happen at any time throughout the day)
Breakfast
Morning reflections
Physical exercise such as a walk or time on a yoga mat
Group session
Lunch
PM
Meeting with assigned counsellor (1-2 times per week)
Group session
Dinner
Group session
Entertainment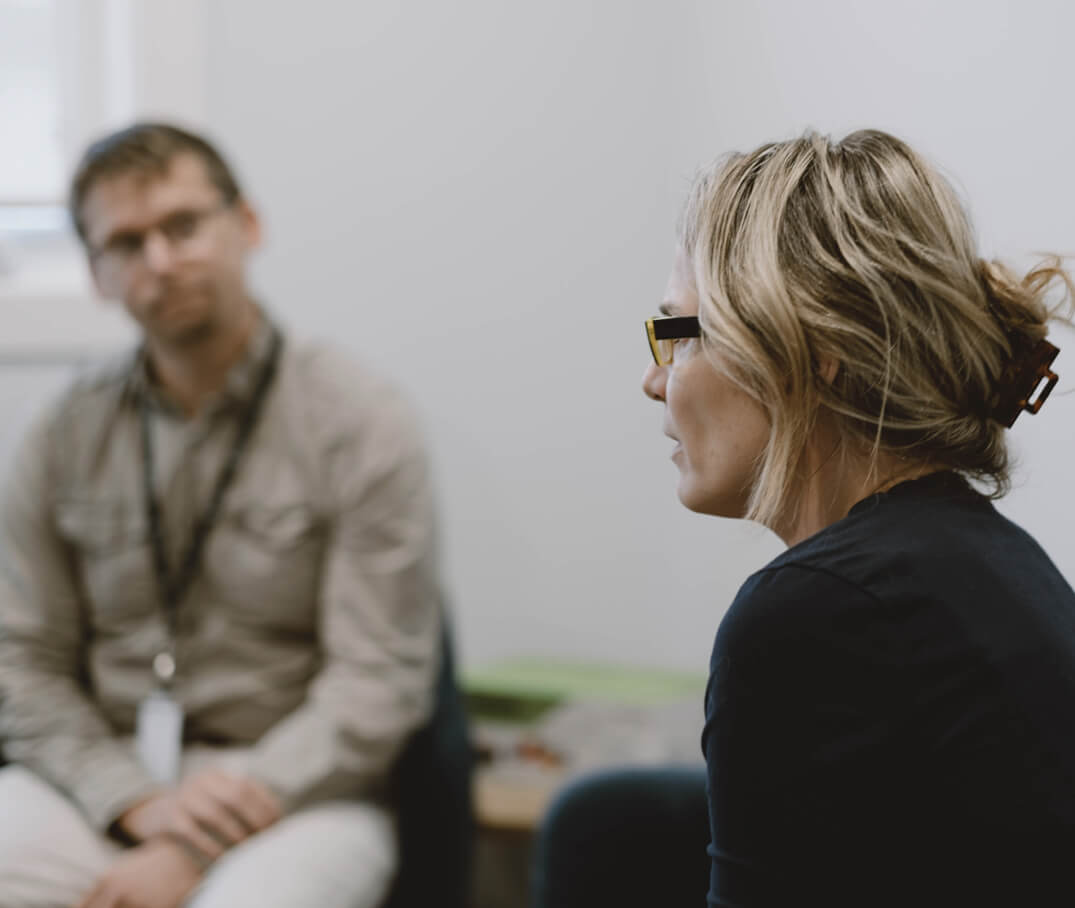 Dining
Our clients are served nutritious and delicious chef-prepared meals that take into consideration any dietary restrictions or preferences, including allergies and food sensitivities, as well as vegan and vegetarian options. We know that addiction treatment and recovery is challenging enough, so we make mealtime easy!
Exercise
Exercise is an important support tool for our residents, and a maintained exercise program often translates into maintained abstinence. There are multiple benefits to physical activity, including adding structure to the day, feeling a sense of accomplishment, endorphins that feel good (naturally), and improved self-esteem.
While this schedule is just an example, it offers a basic outline of a typical day and may also include special events, guest lecturers (pandemic permitting), holidays, and family programming.
"The staff, counsellors and support staff were all wonderful. I learned so much and felt confident with the knowledge and tools I was given to continue on my road to recovery."
– Molly Anne
"Exceptional. You get what you put in. I was willing to put in for me, and I got back something I couldn't have imagined. Thank you forever."
– Alfie D
"What I learned was life altering for me—not just in dealing with my addiction, but also in dealing with the underlying causes."
– Mike D