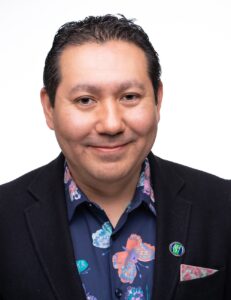 Dr. Tim Ayas
Psychiatrist
Dr. Tim Ayas is currently a Clinical Associate Professor at the University of Calgary. He completed his Master's Degree in Public Health, specializing in Hospital Administration, at the University of Alberta and then worked at the Massachusetts General Hospital and the Misericordia Hospital. He completed medical school at the University of Calgary in 2003. He then completed a residency in rural family medicine at the University of Alberta in 2005 and then a fellowship in Psychiatry at the University of Calgary in 2011. He was Chief Resident of the University of Calgary Department of Psychiatry in 2010. Over the past decade he has worked at the Claresholm Centre for Mental Health and Addictions (CCMHA) as the past Clinical Medical Director, Carnat Centre psychosis day hospital, and a variety of outpatient mental health clinics.  He has ample experience treating patients with concurrent mental health disorders and addictions. He is currently on the board of the University of Calgary Department of Psychiatry as the Section Chief responsible for Addictions, Claresholm Centre, and south outpatient services for the Calgary zone. He teaches psychopharmacology often at the medical school, to psychiatrists in training, and to physician colleagues on a provincial and national level; and has been blessed to have been granted multiple teaching awards. He is also the Psychiatry Clerkship Director at the University of Calgary Cumming School of Medicine and the Scientific Co-chair of the annual Alberta Psychiatric Association Conference.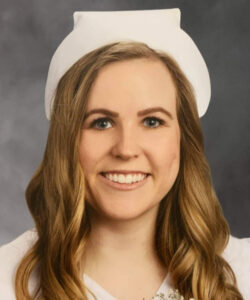 Jayde Borgen
Licensed Practical Nurse
Jayde Borgen has been a Licensed Practical Nurse for over 2 years. She graduated from NorQuest College in Edmonton, Alberta in 2018 and is continuing her education to become a Registered Nurse at the University of Calgary. Over the past 2 years, in differing specialties, she has gained experience caring for and treating patients struggling with mental health and addiction, which has allowed her to discover a deep passion for this important work. Like many people, addiction and mental health have had devastating impacts on Jayde and her family's lives. For this reason, she is capable of providing empathetic and wholehearted care to her patients. Her goal is to positively impact her patients' lives with exceptional, nonjudgmental, and compassionate nursing care to meet each person's specific needs during their hardships and commitment to self-improvement.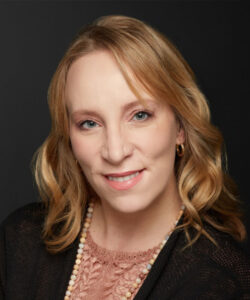 Courtney Culham
Nurse Practioner
Courtney graduated from the Masters of Nursing/Nurse Practitioner program at the University of Calgary in 2011. She has worked in a variety of healthcare settings over the last 25 years. She has a real passion for working with vulnerable populations and has done so across Alberta. Improving the delivery of patient care to all patients, including those with mental health disorders and addictions, is one of her life's greatest purposes. When she's not working, you'll find her enjoying Mother Nature in all her glory with her two daughters, husband, close friends, and family.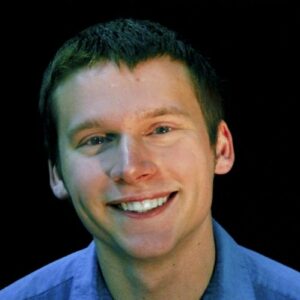 Eric Fisher
Clinical Counsellor
Eric is a dedicated master's level clinician with over 7 years of professional counselling experience. He has served patients in inpatient and outpatient environments in both the United States and Canada. Eric currently holds the designation of a Canadian Certified Counsellor (CCC) and is in good standing with the Canadian Counselling & Psychotherapy Association. Eric believes that the concepts of empathy, unconditional positive regard, and non-judgement are essential principles when it comes to helping those with addiction and mental health concerns. He applies evidenced-based therapeutic approaches along with the aforementioned concepts during his interactions with patients. The importance of seeing someone as a person with not only liabilities but also assets is paramount during treatment. Eric also understands the importance of self-care for himself as a clinician. Additionally, Eric interned with the FBI at a residential office and at the bureau's Washington D.C. headquarters during his bachelor and master degrees, respectively. Eric's suggestions for anyone on their journey: Remain curious to different perspectives and possibilities.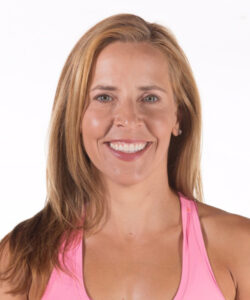 Heather Giorgi
Group Fitness Instructor
Heather has been leading group fitness classes for over 13 years and is the owner of Boot Camp Babes – Calgary. She is a canfitpro fitness specialist, pre & post natal fitness specialist, Forrest Yoga instructor, and has completed over 400 hours of yoga teacher training. As a fitness professional, she strives to help clients realize both the physical and mental benefits of exercise. Working at EHN Sandstone allows her to show patients that fitness is truly for every "body" and that moving your body is an act of self care. Heather believes that exercise is truly one of the greatest gifts you can give to yourself.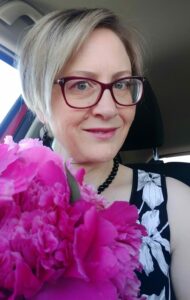 Dr. Christin Hilbert
Physician
Dr. Hilbert completed her M.D. at the University of Alberta, and her Family Practice residency at McMaster University. She has been practicing family medicine in Calgary and has worked with addictions for years, recently increasing this focus to her practice. She has extensive experience with vulnerable and Indigenous populations, and the holistic psychosocial spiritual view of the person in recovery informs her addictions practice. In her spare time she loves spending time with her family, being outdoors, and singing.
Deanna Lee
Yoga Instructor
Deana has been a full time yoga instructor since 2010. As a dedicated student and practitioner, she has completed over 1,500 hours of training and studies. She has been specializing in teaching people in addiction recovery since 2017. Deana is a certified Leader of the Yoga of 12-Step Recovery program, which focuses on sustainable addiction recovery and relapse intervention. She has also studied trauma-sensitive and trauma-informed yoga. She believes in a holistic approach to recovery, that yoga and meditation practices are valuable tools to support people in recovery, and is passionate about sharing that with her students.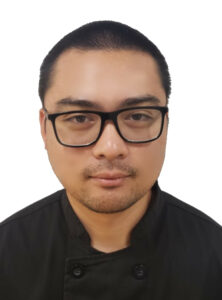 Thomas Limqueco
Cook
Chef Thomas graduated with a Bachelor of Science in Hotel and Restaurant Management Major in Culinary Arts in 2008. He is a Red Seal holder and a professional chef with 13 years of experience in different F&B establishments such as Fine dining, Institutional kitchens, Business and Five star hotels. His practical experience working in busy kitchens and different services with his enduring passion for cooking made him flexible, resourceful and motivated into preparing and serving food of the highest standard. Thomas strongly believea that guest satisfaction is the most important aspect of running a successful kitchen.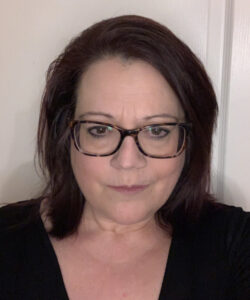 Tina Ludwar
Aftercare Counsellor
Tina joined EHN Sandstone in October 2019 as an Aftercare Counsellor. She facilitates 3 evening groups each week. Tina has worked in human services for more than 30 years and obtained a bachelor's degree in Justice in 2014. In her free time, she enjoys taking her dog for walks and connecting with friends.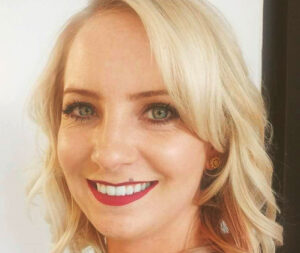 Lisa Morton
Residential Care Manager
Lisa is a Registered Psychiatric Nurse with over 8 years of experience working with patients with co-occurring disorders. Her background includes roles as Recreation Aid, Mental Health and Addictions Worker, Detox Nurse, Nurse Supervisor, and now Residential Care Manager at EHN Sandstone. Lisa's passion is to provide well-rounded care and support for those with mental health and addiction challenges. Her professional expertise coupled with interpersonal skills allows her to support her patients and advocate for their needs. Lisa has also experienced the effects of mental illness and addictions within her family and those close to her, which helps her to remain driven and passionate to the population she serves.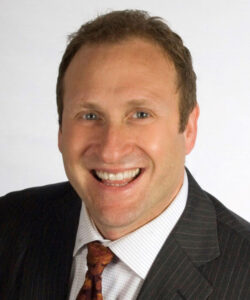 Ian Rabb
Interventionist and Regional Director of Business Development at Edgewood Health Network
Ian is a highly-trained interventionist who has conducted over 100 interventions and is a recognized addictions expert and treatment advocate across Canada. With his own story of addiction to now successfully living in long-term recovery, he has an intimate understanding of the challenges and roots of the mental health and addictions crisis. Throughout his career, he has worked with various populations including homeless, foster youth, and families as an advocate for addiction services, housing, education, employment, and wellness. Ian is the founder of several addiction and recovery centres, and is dedicated to helping people access quality care on a national level through the continued growth of EHN Canada's network.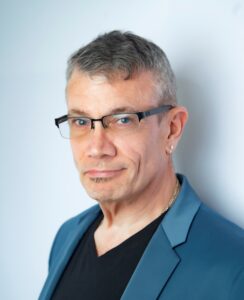 Al Roemer
Clinical Counsellor
As an LGBTQ+ positive therapist with nearly two decade of counselling experience, Al is grounded in Narrative Therapy, embracing an integrative approach to counselling which is both client-centred and directive. Al draws on a wide range of therapeutic modalities with the goal of meeting the unique needs of each client. Working from a collaborative strengths-based perspective, he emphasizes each client's resilience, strengths, and unique capacities.
Al holds BAs in Psychology and Criminology, an MA in Counselling Psychology and is currently seeking certification as a registered Sex Therapist with AASECT. Al is a Canadian Certified Counsellor with the Canadian Counselling and Psychotherapy Association. Al has provided presentations and workshops on alcohol, drug and process addictions, stress and anxiety management, meaningful communication, successful living, and moving on from broken relationships.
Clinician, Partner, Father, Human. Al is not your 'typical' therapist.
He helps people who are tired of dragging their feet and living half-way in life.
"I work with people who have decided they're ready for change and ready to level-up."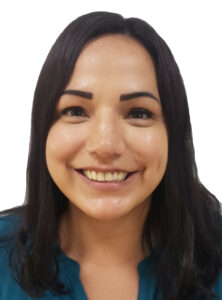 Shannon Shirt
Office Administrator
Shannon's  passion for helping others has been largely influenced by her family. Shannon grew up with a family of healers as her mother, brother and two uncles all have experience in the mental health and addictions field. One of her uncles started his own treatment centre that which focuses on Indigenous culture and spirituality.
Shannon believes that people have more similarities than differences, as most share the same emotions and dreams for the future. She believes that experiences — good and bad — are what set us apart, and that sometimes these experiences can lead to maladaptive coping mechanisms such as drug and alcohol use.
Shannon is happy and proud to be part of the EHN Sandstone team and feels joy welcoming new patients into our program, and being part of their healing journeys.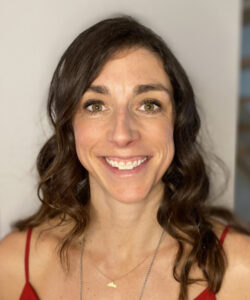 Carrie Versfeld
Group Fitness Instructor
Carrie Versfeld has been a fitness and sport enthusiast all her life. As a canfitpro group fitness trainer, she loves to instill the benefits of a consistent workout routine. Carrie loves teaching at Sandstone as it allows patients to see their physical potential and what a positive impact just a little bit of exercise can do for their mind and body.